From Facebook: If you master the vlookup and the if in excel, you are a legend...
Microsoft Office is most effective when the tasks are strung together in a sequence. It is how we process our work: many little steps one after the other. Today's post presents the Dynamic Duo: vLook and the Logical Function IF.
This is an example of the new Microsoft SWAY software. SWAY prolly won't replace Microsoft PowerPoint but it does have some interesting options.
https://thecomputermama.us/2017/06/14/microsoft-sway-almost-useful/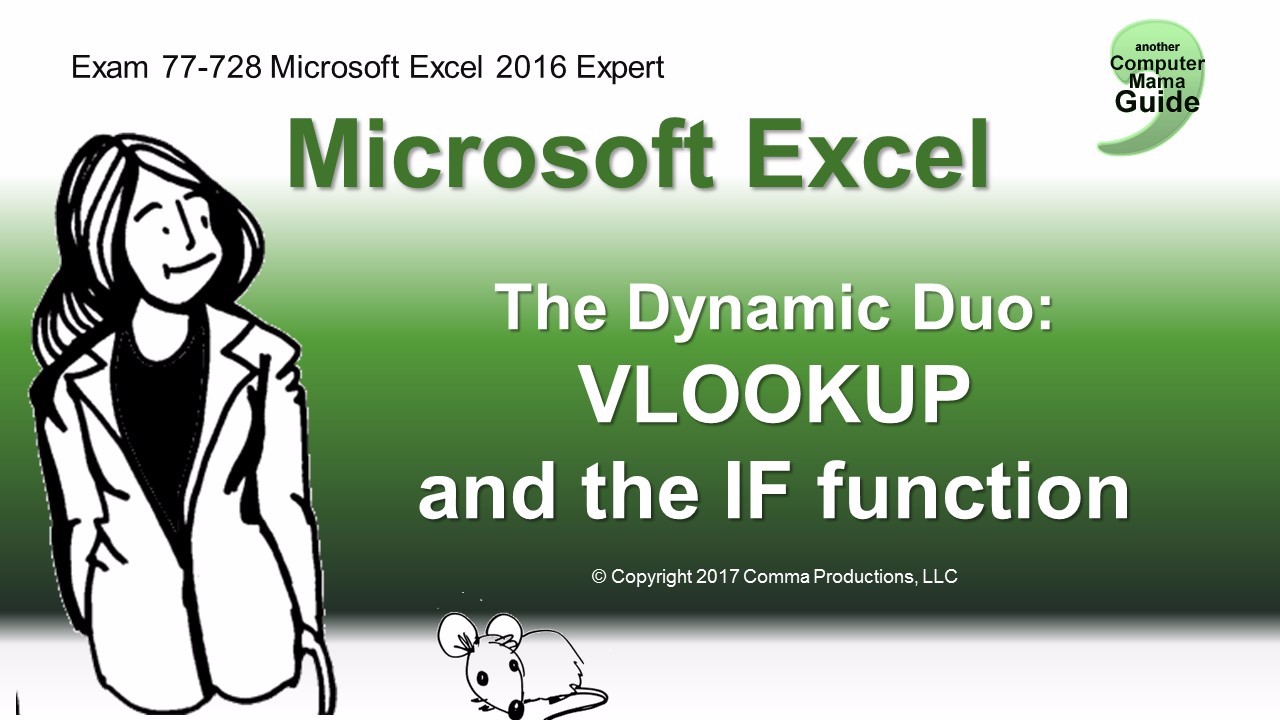 Good question. Thank you to the students in Excel who invited me to post an answer.
To my students in PowerPoint: What do you think of SWAY?
eBeth
Elizabeth Nofs, the Computer Mama
You are invited to evaluate my NEW COURSE: Top Ten Tools in Microsoft Excel.
Here are the steps: Sign into the school. Then enroll in the course.
(Two clicks, two emails.)
FREE Our promise: No Cost. No ankle biters.
New Subscribers Welcome: https://thecomputermama.us
Buy the books at Amazon: https://thecomputermama.us/books-page/